General Sydney
Honourable General Of The APR Army and Fellow Webmaster.
| | |
| --- | --- |
| | This page is about one of our generals. Please pay respect to them. |
| | |
| --- | --- |
| | This person is part of the executive committee. Please pay respect to them. |

"Deal with it!" -General Sydney
Agent Sydney is the co founder of this wikia with Agent Phoenix. She is the fellow webmaster too. Sydney's real penguin's name is Pinkbell 66. She is one of the generals. Her character's name (Not real name) is Sydney Chesire Violet.                                                   
Sydney "Jinx" Chesire Violet
[[File:|210px|General Sydney]]
General Sydney

Vital statistics

Position
General of the APR
Age
18
Status
Active

Physical attributes

Height
5'8 (Taller than usual penguin)
Weight
Normal but thinner than others
History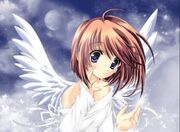 She is the goddess of justice, Lady justice (also known as Justitia). She was given the title during the war against FreddyBear22 and TheNintendoKing.
She wanted to go on CP, but since CP was DDOSED by nullrouted, she and her very good friend Dashie from wikia had thought of going to the CPPS called Limitlesscp. It was Dashie's and Pinkbell's favourite CPPS. Pinkbell would always see preps sitting in most of the rooms in CP. They were sick of hearing preps taking over rooms, bullying people and even doing inappropriate things. So they thought enough is enough and decided to make this wikia. They named theirselves as agents. Pinkbell kept her name as Agent Sydney.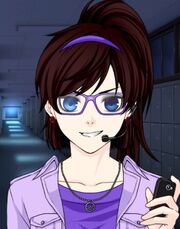 Trivia
Her Favourite hobbies is cycling. She never resists to go for it. She LOVES going for cycling.
She mostly goes on the servers Blizzard and a secret server (won't be disclosed).
She used to hate pookies but then felt role playing was very fun so she is now neutral on pookies now.
When asked about her penguin age, she says Pinkbell is 18 years old and she is a teen but not a prep. (This is not about when she made her penguin). She said Pinkbell will be a teenager forever. (note this isn't her real age in real life).
She is very kind.
She makes awesome igloos.
She is a very big fan of minecraft too. She has all three versions of minecraft (Xbox, iPad and Computer).
She is an expert in removing viruses from computers. When her computer got virus, no one knew how to remove it but she removed it. (Don't ask her to remove yours)
She is a huge fan of James Bond (007).

She has nearly seen all his movies.

She likes illuminati
Community content is available under
CC-BY-SA
unless otherwise noted.